Workshop by Marietta Kallona (Wind Within)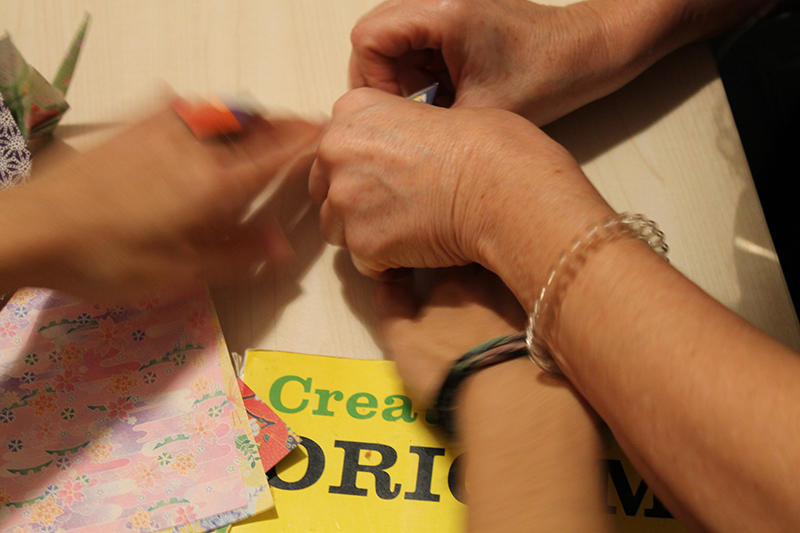 Workshop:
Thursday December 4, 2014, 17:00 - 19:00
Wind Within is coming to a close and we would like to thank all of you who came by. A special thank you to all of those who supported a local artisan by buying one of his beautiful wooden seagulls.
To complement the seagulls handcrafted by Napoleon Tzanetos we will close the exhibition with another artisan craft - that of traditional paperfolding in Japan. In Japanese the word for artisan is "takumi". When it is written with different ideograms it also means "skillful" or "beauty".
We would like to invite you to come and make your own origami bird on Thursday, December 4th from 5 - 7 pm, with beautiful origami paper from Japan. Workshop is organized and will be given by artist Marietta Kallona.